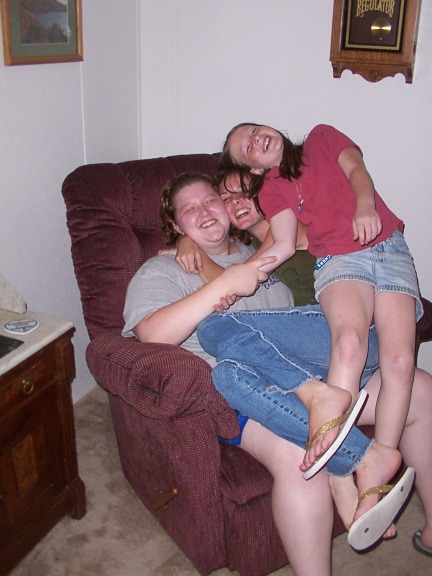 This is the main page, the "doorway" to my site. As you can see from this picture, my life is full of crazyness! However, I love every minute of it.
Those are my goofy nieces piled on top of me, they live in Virgina, but were home for the summer. You can see more about them on my Family Photo Album Page.

Please email me with any comments or reactions you have to my site.